There are many different fence materials you can choose from. Here is a comparison of the most popular commercial fencing materials, including chain-link, aluminum, and steel: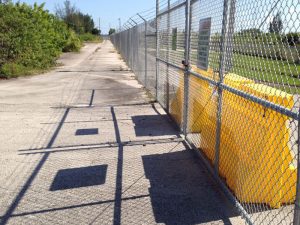 1. Chain-Link Fencing: This is a popular choice for commercial properties because it is affordable, durable, and low maintenance. Chain-link fencing is usually made of galvanized steel wire that is woven into a diamond pattern. It is easy to install and requires minimal maintenance. Chain link can also be vinyl coated in black or green to match your aesthetic.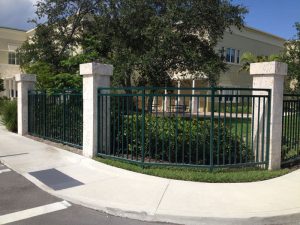 2. Aluminum Fencing: This type of fencing is lightweight and highly durable, making it perfect for commercial properties that require a low-maintenance solution. Aluminum fencing is rust-proof, weather-resistant, and comes in a variety of styles and colors to match the property's aesthetic.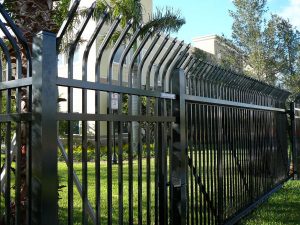 3. Steel Fencing: For high-security commercial properties, steel fencing is a popular choice. It is strong, durable, and long-lasting. Steel fencing comes in many styles and colors, and it provides a high level of security to protect your property. It requires minimal maintenance, but it can rust if not properly maintained.
In conclusion, the best option for a commercial fence depends on your specific needs. If affordability and low maintenance are a priority, then chain-link or aluminum fencing may be the way to go. For high-security applications that require durability and strength, steel fencing would be the best option. Consider the location, budget, and level of security needed when deciding on the best commercial fencing option. Call Fence Masters today and let us help you determine which fence material is right for your project!